To foreigners visiting Japan, welcome.
THC Japan stands for:
Taima (Cannabis)
Houdou (press)
Center
THC Japan objects to the severe consequences associated with violation of the Cannabis Control Law. We are a volunteer, non-profit organization.
If you can read Japanese we have a lot of information in our main web site.
Our Purpose
To petition the Supreme Court to review the Cannabis Control Law, conduct a scientific study available to the public and ultimately revise the laws so that the penalties associated with cannabis possession, cultivation and distribution are consistent with the impact cannabis places on society.
We are here to educate the public and provide information to defendants and their families in Cannabis Control Law related cases and to assist in defense by providing documentation and legal advice up to and during the trial.
We are petitioning the Ministry of Health, Labor and Welfare to publicly present the facts which constitute the basis for the severe consequences associated with violation of the Cannabis Control law.
We are actively collecting Cannabis related studies from worldwide sources to support our case and making them available to the public.
In many cases we have provided assistance to defendants by presenting actual facts of cannabis to the courts. In nearly every case the lower courts refuse to consider the facts presented. The higher courts systematically have refused to consider the facts presented and levied severe punishments with no regard to the facts presented.
Government position… cannabis is a dangerous threat to society but has no studies or evidence to support this claim. The penalties are consistent with this myth.
Our Claim
The Cannabis Control Law subjects ordinary productive citizens to severe penalties, a criminal record and their families to undue hardships. There is no scientific evidence which supports the governments' position that cannabis is harmful to society.
Our Goal
To challenge the Cannabis Control Law in the Supreme Court as unconstitutional on the grounds that the penalties are more severe than any potential harm that cannabis use can inflict on society.
Closing Comments
Japan is not a bad country by any means. In contrast it is a peaceful country rich with culture, tradition and spirit. The people in general respect one another and share a civic responsibility to come to the aid of others in need which is evident during natural disasters.
However the Cannabis Control Law and drug policy is demeaning to the culture and society of modern Japan. It is an oppressive law based on myth which violates the civil liberties and destroys the lives of otherwise productive citizens and visitors alike. The severe punishments under the Cannabis Control Law do not fit the crime. The criminal record and residual consequences impact ones pursuit of quality of life, liberty and happiness long after the sentence is complete. Consequently, the families of the so called criminals are put through unnecessary suffering and embarrassment. In one case, a foreigner serving a prison sentence under the Cannabis Control Law fell in to a state of despair which resulted in suicide.
It would be interesting to know how much tax revenue is spent enforcing and prosecuting Cannabis Control Law violations and how much law enforcement resources are required to deal with cannabis control issues. If enforcement of the Cannabis Control Law suddenly became effective and all violators were apprehended and prosecuted how many prisons would have to be built to detain otherwise productive tax paying citizens? Common sense would imply that the resources committed to Cannabis Control Law violations would better serve the public if they would focus on matters which have a clear negative impact on society such as drunken driving, violent crime, rape and organized crime to name a few. It could almost be concluded that the average citizen is indirectly victimized not as a result of cannabis use, but from the burden placed on law enforcement agencies and the tax payer to enforce and prosecute Cannabis Control Law violations.
Most of Japan enjoys four seasons, each of which has its own natural splendor. World wide, a growing number of people from all walks of life are rediscovering that responsible cannabis use in the natural surroundings is a peaceful, meditating and enlightening experience where one can more appreciate the gifts of nature. The trend of many governments choosing to decriminalize responsible cannabis use, validate the argument that cannabis does not pose a threat to society. Unfortunately, for Japanese citizens and visitors, the Cannabis Control Law prevents productive and responsible adults from enjoying this peaceful and enlightening experience.
In closing, we sincerely hope that you enjoy your stay in Japan. We wish you a careful, safe and rewarding time.
Have a nice trip.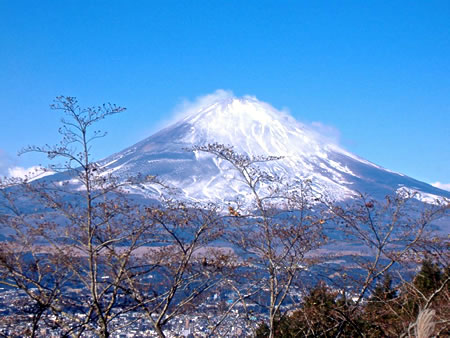 Mt.Fuji will be erupt soon.