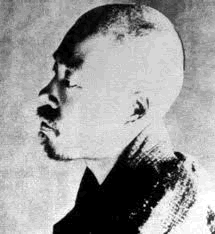 by SHIGERU ASO
three fields of cannabis
five houses
eight or nine children
The above poem was written by Japan's world famous HAIKU poet, SHIKI MASAOKA in the late 1800′s. This poem was written about SHIKI's ideal life, which consists of the above mentioned ideas. He wished to have cannabis fields, for he loved them. He wished for five houses to live in, and finallly 8 or 9children. This is not his only poem regarding cannabis.
at the evening
always comes
a storm of cannabis
The above is another example of SHIKI'S cannabis related poem. From his many poems written about cannabis, or ASA in Japanese, it is quite obvious that SHIKI was a great admirer of pot. His poems in its original form consists of 5 syllables, 7 syllables and 5 again. This minimalistic artform is called HAIKU in Japan. This poem is apparently a scenery that SHIKI must have loved, where he stood and enjoyed the beauty of cannabis blowing in the wind.
Here is another one.
evening rain
sparrows make noise
in the cannabis fields
This poem realistically portrays a scenery of sparrows within cannabis fields during the evening rain. Simple, yet very beautiful. SHIKI also wrote the following:
so amazing
the technique of
cutting down cannabis
This poem expresses the amusement SHIKI felt while watching the cannabis plants getting cut down. This used to be quite a site before cannabis prohibition was imposed upon Japan by the United States right after World War II.  As portrayed in SHIKI's poems, it is clear that the Japanese lived in harmony with cannabis and nature throughout history. Believe it or not, the cannabis plant grows all over Japan, even to this day. However, the government burns down almost all of these plants every year. This act is nothing short of environmental destruction. The Cannabis Control Act completely contradicts with our rich cultural history with cannabis, and cannabis cultivation. The CCA denies our traditions of whichmany include ceremonies involving cannabis in our Shinto and animistic rituals.
There are many other poets and many different artforms in Japan that involve cannabis. It is uncertain of when cannabis was brought into Japan, but it is very clear from our ancient scriptures that we worshipped the cannabis plant. The cannabis seed dates back 10000 years to the JOMON period of Japan which was discovered in ancient clay pots. Shamanism was prevelent, and we used cannabis in shamanistic rituals. It is about time we got rid of the Cannabis Control Act that imprisons thousands of people a year. This is the only way to restore our true cultural heritage and restore cannabis as a medicine. For the record, until the CCA was imposed, Japanese drugstores used to sell E.INDIAN CANNABIS TINCURE as medicine for asthma, pain relief, insomnia, etc. It is sad to admit that the Japanese Cannabis Control Act even prohibits medical merijuana, even though we have a rich history of using this godsent plant as a  way to heal ourselves physically, spiritually, and emotionally.